Dressing Up - Your Guide to Event Dress Codes
I don't know about you, but I like dressing up. There's something about getting all 'dolled up' that makes one feel glamorous and fabulous. For others, navigating the rules of style for anything more than a casual affair is enough to get all nervous.
Does this sound like you, or someone you know? If you can identify with that or need a little refresher, this is for you.
The first cue to the dress code will be the actual invitation. Apart from the line that says "Dress Code", the formality of the invitation will tell you how formal an event it is.
White tie
This is considered the most formal style of all. Very few people every have to attend such events, which usually include state functions and very prestigious ceremonial events. For men, this will require a jacket with tails and cut to the waist in the front, a white waistcoat, black patent shoes, and, of course, a white bow-tie.
For women, it has to be a full-length evening gown. Anything above the ankles, such as a cocktail dress is inappropriate. For the most formal of balls, the gown might be required to be white. You will find that many women will wear a fur wrap and long gloves as well.
Black tie or Formal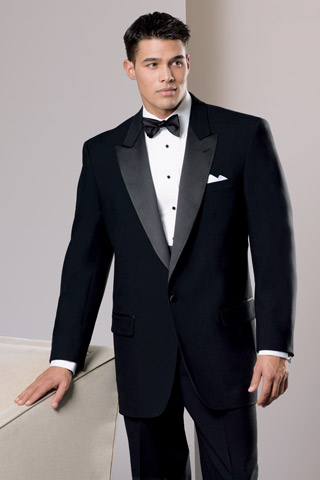 A black tie event is the less formal counterpoint to the white tie event. Tailcoats are not required for men, and a dinner jacket - or a tuxedo in the US - is worn instead. These come in different styles and are worn with a black bow-tie. Even though a white or cream-colored shirt is typically worn to set off the black tie, a man who wants to stand out may wear a light colored shirt of his choice. That would be me!
The rules seem to be changing for women in recent times. Anything formal calls for a floor-length dress. Today, however, a three-quarter length dress is considered acceptable for some events. Typical accessories would include evening sandals and evening bag, usually of silk, velvet, satin or similar fabric. In my opinion, you can never go wrong with a floor-length gown for this kind of event.
Black Tie Optional
For this kind of event, a dinner jacket or tuxedo is safe, but a dark suit with a tie will also be totally acceptable. This is usually the case with business event dinners. Women wear long gowns, but other evening dresses and separates are also acceptable. A new trend is dress codes described as "Creative Black Tie". This is a variation of the 'black tie optional' and gives even greater latitude for personal style. A dinner jacket or tuxedo with a black shirt and no tie, for example will be acceptable.
Cocktail
Event dress codes variably called "Cocktail", "Business Formal", or "Semi-Formal" call for dark suits for men, and cocktail dresses for women. These are usually events that begin around 6pm and usually go on for no longer than a couple of hours, but could include social events such as upscale parties and going to a nightclub. The cut of suits for men can be more fashion forward than businesslike. Cocktail dresses for women can emphasize figure.
So there you are! Not too complicated, I hope. If you have any specific questions, feel free to send me an email at ayite@thelifestylemaven.com or post your question right here on this blog.
If you have any funny faux-pas stories you'd like to share, I'd like to hear them too! Join the conversation on Twitter @thelfstylemaven or on Facebook www.facebook.com/TheLifestyleMaven.